Beauty retouching services
You have to spend a lot of money to take good quality sharp images for commercial use. But you haven't retouched them then it's going to look awful. Because raw photos have lots of flaws in them. For that high-quality beauty retouching services are here.
This beauty retouching service is mostly for high-end services like for using commercially. For any online campaign, magazine, poster they need this type of beauty retouching service. It is a bit more premium than the normal retouching process. For any kind of commercial or high-end work. It makes the photo look more natural and professional.
In the high-end beauty retouching process, there are lots of advanced retouches happens like analyzing, contouring, removing imperfections, smoothing textures, dodging and burning, etc. So, it is a pretty high-end intense retouching process. There is a lot of creative processes that go on that which type of retouched look will go with the particular photo.
In this process, lots of photoshop tools get used. It takes time too. In this process, lots of research goes on to how the look should be and what will be appropriate with the situation. Because all of them are going to use in a professional space. A little mistake can be a big issue later. That is why we kept that all in mind and set it according to that.
Why You Need a beauty retouching Service?
The need for a beauty retouching service is to make the portrait look more refined and perfect. In places where it is going to be used for commercial reasons. No skin or makeup can make a photo look perfect. or in cameras, it is not possible to capture the exact details that are where beauty retouching comes.
It makes the skin more attractive and appealing. If you are advertising for something then must want that to be perfect. Also, the reason for especially beauty retouching is making the skin look more perfect. When you are about to show a picture on a bigger scale every single detail from the photo gets noticed. That is why you need a specialized beauty retouching service.
On a bigger scale, a normal retouch might look unnatural. That is why in beauty retouching we especially focus on the beauty retouching part. A full beauty retouching can bring a drastic change in the photo. Then again, we always make sure it looks natural and do not give a feel of overly post-processed. it makes the photo look more beautiful and appealing.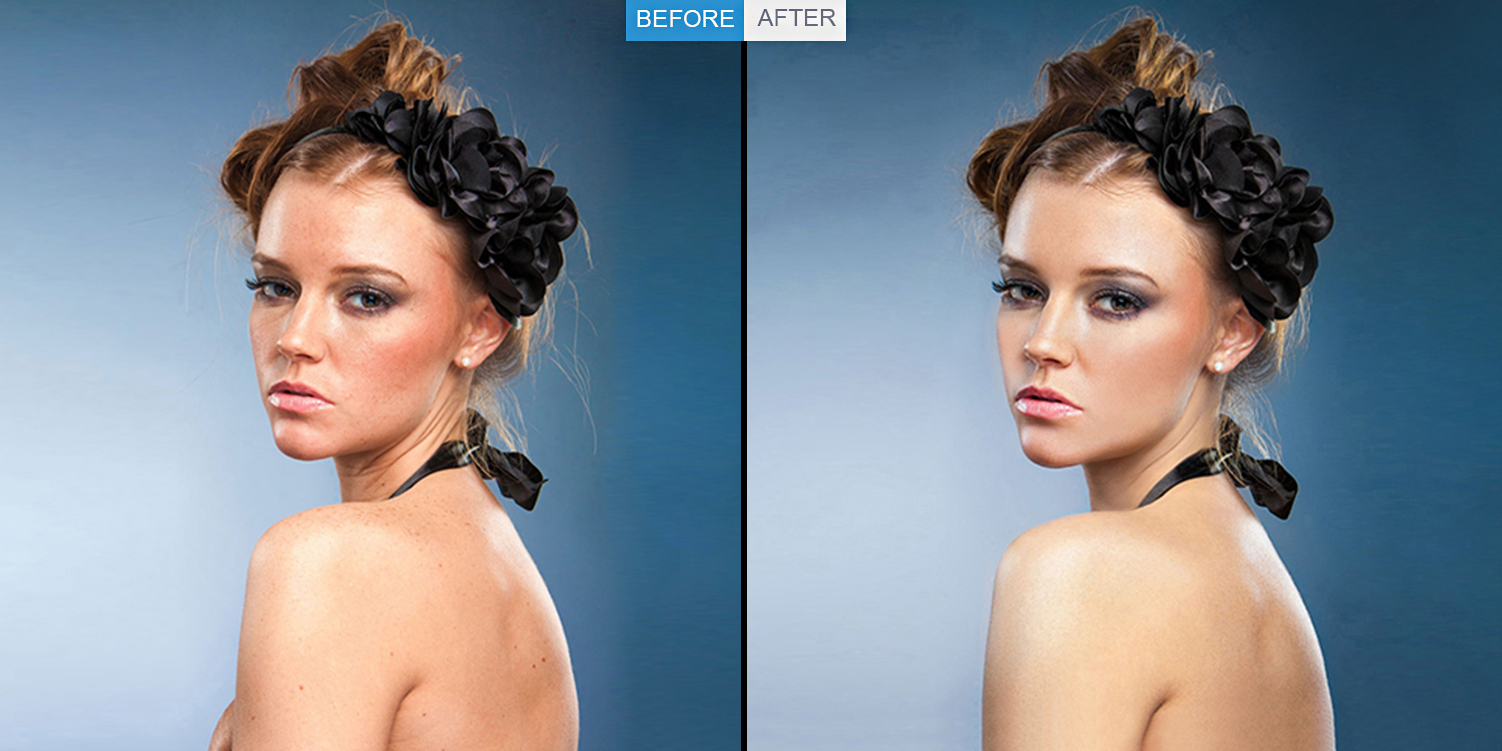 Fashion digital beauty retouch
In this fashion era, 40% of the photo quality and the beautification process depends on retouching. All the flaws the camera catches can be removed during the retouching process. We use an advanced retouching process to have the photo a new look. The beauty retouching process takes a lot of effort and time to get the end result better. For that part, we have an expert team.
Many things get changed in the retouching process. If you see prominent makeup on the retouched photo do not get surprised because it has been done by the retouching. Mainly the things that get a change in the process is adjusting the light and contrast. Also, it gets color corrected.
And also, the model's face gets reshaped. Removing all the distractions from the face like wrinkles, dark spots, blemishes, etc. Also, in this process, the background gets removed, and attach a newer background with the photo.
Glamour photography photo editing
This is the high end of the beauty photo-retouching process. To have this kind of photo retouched there are lots of factors to keep in. For that process glamour photography mostly gets used in magazines, posters, newspapers in these high-end places.
That is why we have to go through a lot of things to get in consider. There is a different technique of retouching glamour photos. This type of photo retouching is mainly focused on the beautification process. For this, we have to redo the makeups well. And slightly change the color tone.
Professional skin retouching in photoshop
Professional retouching is mostly done in photoshop. Because of all the advanced tools used in the retouching process. In professional-grade beauty retouching, there is a lot of steps to take. There are a lot of processes that go on it. In one sense all the tools get applied in this type of retouching process.
For that, you just have to keep the resolution intact. For that, we have to be more careful so that in the retouching process we do not lose detail from the photo. This professional-quality retouching gets done for bigger printing uses, where the detail of the photo matters a lot. That is why we always make sure the photo keeps the quality and makes it look gorgeous.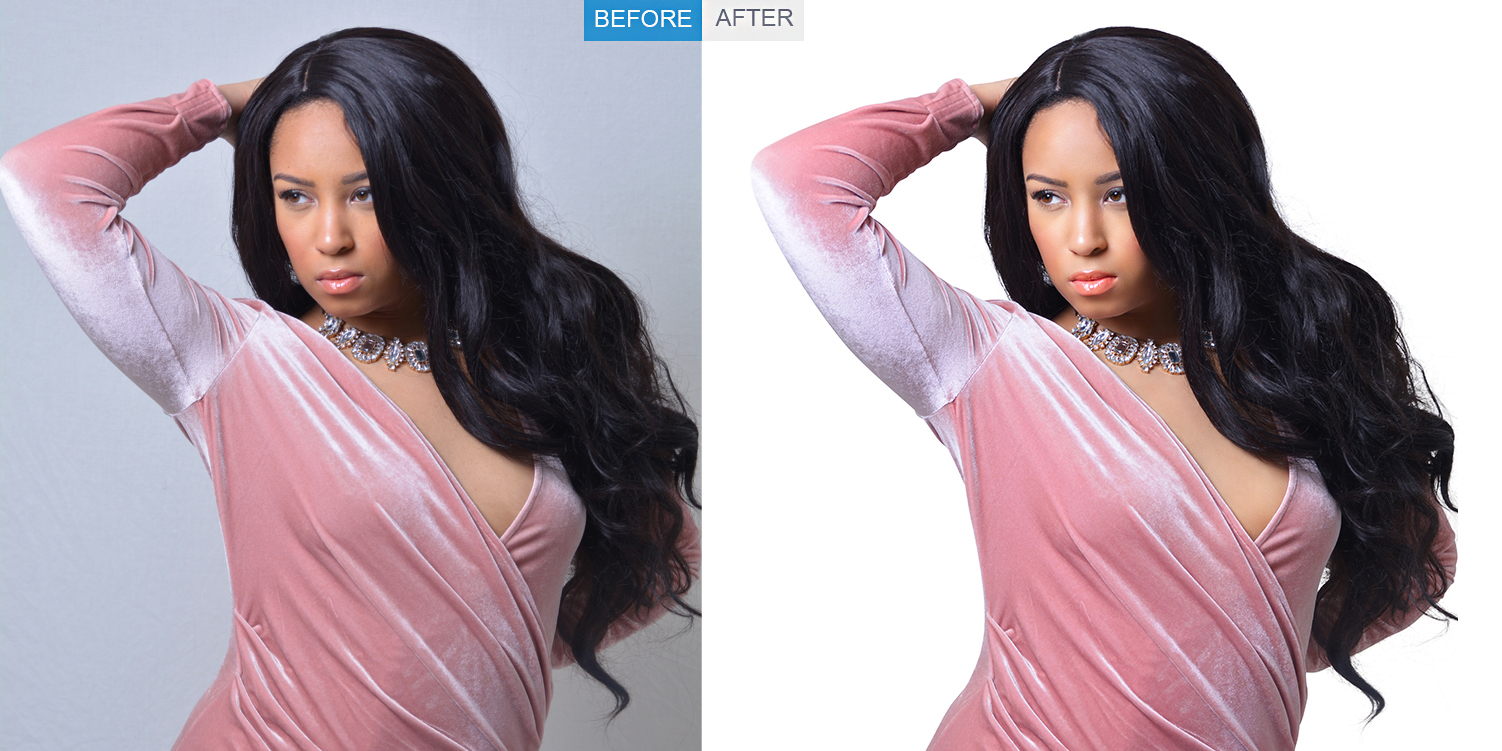 Fashion Retouch
By fashion retouch, we specially meant fashion portrait photos. Which have been taken for use in different brand pages for showcasing any product. Or any beauty product advertisement. There we use fashion retouch. the main focus in fashion retouch is the skin tone and the face. In portrait photos keeping the natural skin tone is the hardest. That is why you need to be careful in this.
In portrait photography, the most exposed area where needs the most attention you should make sure the skin is realistic and smooth. Any type of wrinkles or blemishes is there. We remove them all. For that part, we have an expert team to look after the whole retouching process. To give a certain look to the photo we have to use the hue saturation panel and also color correct the photo.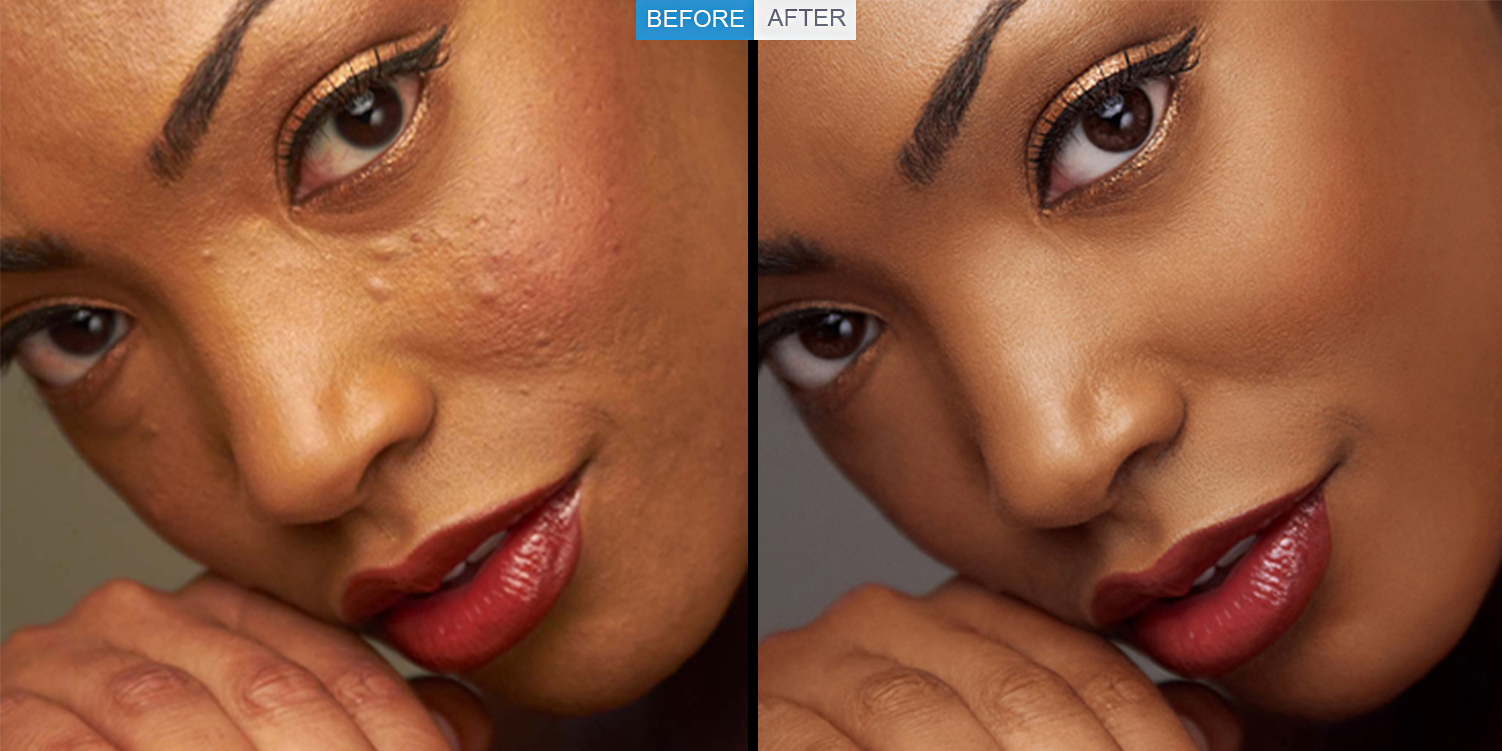 Why us?
We are providing photo editing services for a while now. We also provide lots of other photo editing services. you can check them out from here. But beauty retouching service is different from theirs. Because of this process, there are lots of things to consider and understand. Usually, this type of retouching process goes through lots of professional works.
Because of these retouched photos get used into many professional spaces that are they have to perfect. We have to make sure that a single detail is not ruined. For that, we have a highly trained team. Because the industry evolves so fast that is why it is necessary to cope up with the trend. And that is why our team is the best. They always follow up with the trend and make sure they provide you the best work.
In this field to finalize a photo 60% depends on the retouching process. That is why it has to be perfect. We understand the client's needs properly and create according to that. In the editing process, it is pretty common that some people do it much. Which looks very unprofessional and unrealistic. And it shows that the photo got retouched. That is why the biggest quality of photo retouching is it looks like it has got retouched normally. It should look like natural skin.
In this kind of editing process keeping color accuracy as well as the skin tone is very important. SO, make sure you get the best color without compromising any detail in the photo. This retouched photo gets in a bigger size so the details get bigger. That is why a small mistake can be shown so bigger. And to retain the details we have to use many techniques.
Because it's a beauty retouching service that is why the main focus goes into increasing the beautification of the photo. For that part, we have to make the skin smoother and cleaner looking. In the editing process, we do proper cosmetic changes to the photo. The makeup looks much better, the eyeliner gets better also the face shape gets resized. The main concern is making the photo look more attractive and perfect.
No matter which type of product you are selling online. Better quality photos are mandatory. For that, you must get the photo retouched. And if you are not satisfied with the general retouch quality which we provide here. Then you can get a specialized beauty retouching service. Where the main focus is to make the face look more attractive.
In fashion or grooming products or fashion magazines, this type of retouching gets regularly. We provide the same. We have various services available over here according to the customer's needs. Though the beauty retouching process takes time we try to deliver our clients as fast as possible with the perfect quality. So, if you have any queries feel free to contact us. And also, to get know more about our services then don't forget to check the service page.
Let's experience the difference
CutOut Zone is a place where your images will have a brand new look. Our professional designers are always creative and have superficial knowledge to bring an outstanding look in your portraits. What are you waiting for?